1,100 Certificates on two CD-ROMs
New! We now offer two CD-ROMs with 1,100 editable certificates for $69! A $5,500 value!
(I used to offer this collection on one CD-ROM, but it got too big! The collection is now more than 900 megabytes of certificates! It includes .DOC and .PDF versions of every certificate on this site, plus some bonus material. So you'll get a CD-ROM with DOC versions, and one with PDF versions.)
You'll need a Mac or Windows computer. Microsoft Word is required to edit certificate text.
You can pay using your PayPal account or credit card. Your CD-ROMs will be shipped via First Class mail. Buy now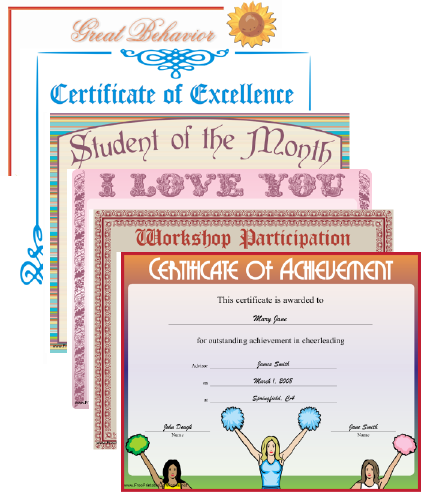 Click here to buy the Certificate Collection on 2 CD-ROMs.